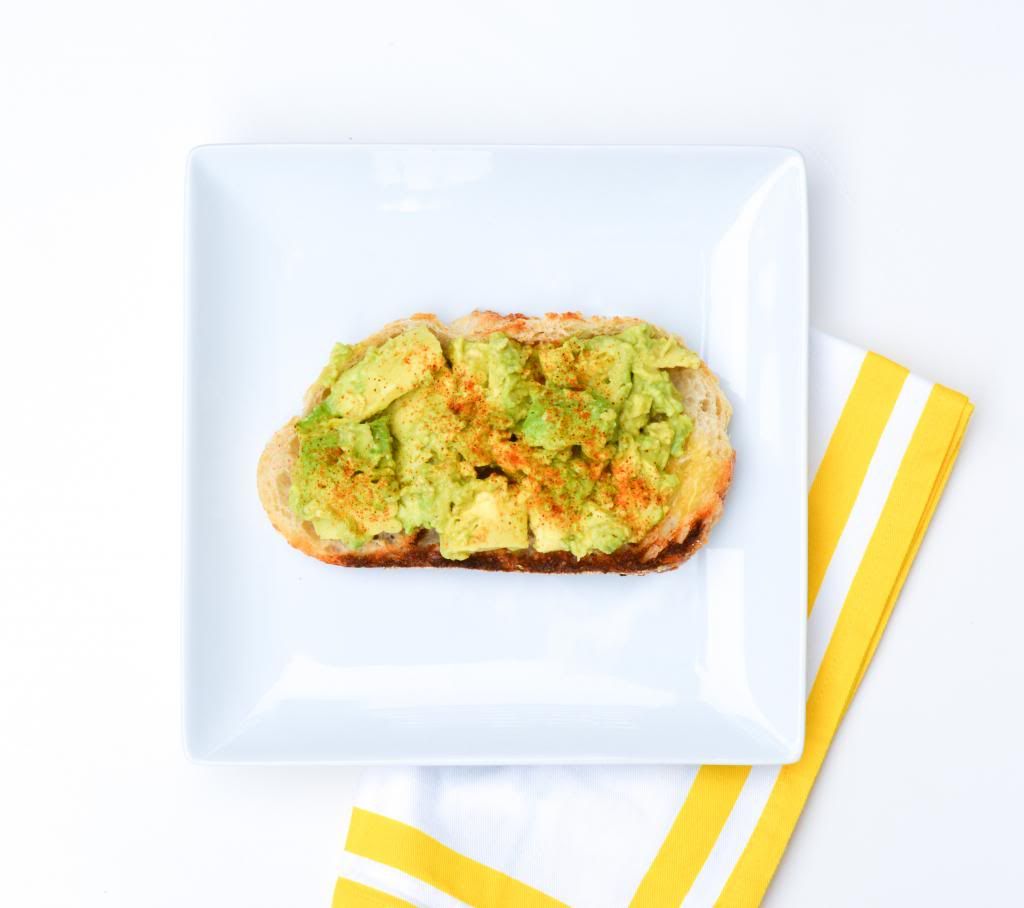 So let's talk about my recent (ok, now months-long because I haven't blogged in forever) obsession: avocados. Starting around February I began to eat avocados 3-4 times a week. While the pace has slowed a bit, it hasn't stopped yet - I'm still eating around 2-3 avocados a week and my vehicle of choice is avocados on toast. You got it, avocado toast. Avocados have a smooth, buttery taste that pairs so well with the acidity of a lemon and the spice of cayenne pepper and I can't get enough of it.
In fact, avocado toast has pretty much become my favorite work lunch of late. I pack an avocado, a lemon, two slices of bread, and some butter and off to work I go. In my office desk drawer I keep a paring knife, a small cutting board, and a little container that has a mixture of salt, cayenne pepper, and cracked black pepper. That, plus a toaster, is all I need. When it comes time for lunch I mash up the avocado in my office kitchen, squeeze some lemon over it, and add salt and pepper. Toast some bread and spread the avocado over it, and you are ready to go.
This obsession has been the source of some stares at the office and, in the case of some friends/co-workers, even a source of teasing (I'm looking at you, E.C.). But I don't care, I know they're just jealous. If you don't believe me then I urge you to try it out yourself - it's a delicious and healthy lunch or breakfast and will help you get through the day.
Avocado Toast
Ingredients
1 avocado
juice from half a lemon
two slices of bread
salt, pepper, and cayenne pepper to taste
Preparation
Toast two slices of bread.
Slice the avocado down the center and remove the center pit. With a spoon, scoop out the Avocado's center and throw away the skin. Place the avocado into a bowl and squeeze half a lemon over top. Add salt, black pepper, and cayenne pepper to taste and then take a fork and mash the avocado together. Mash until the ingredients are mixed and the avocado is chunky (not too smooth).
Butter the toast and spread the avocado on top. Enjoy lunch!